Lauder's Blended Whisky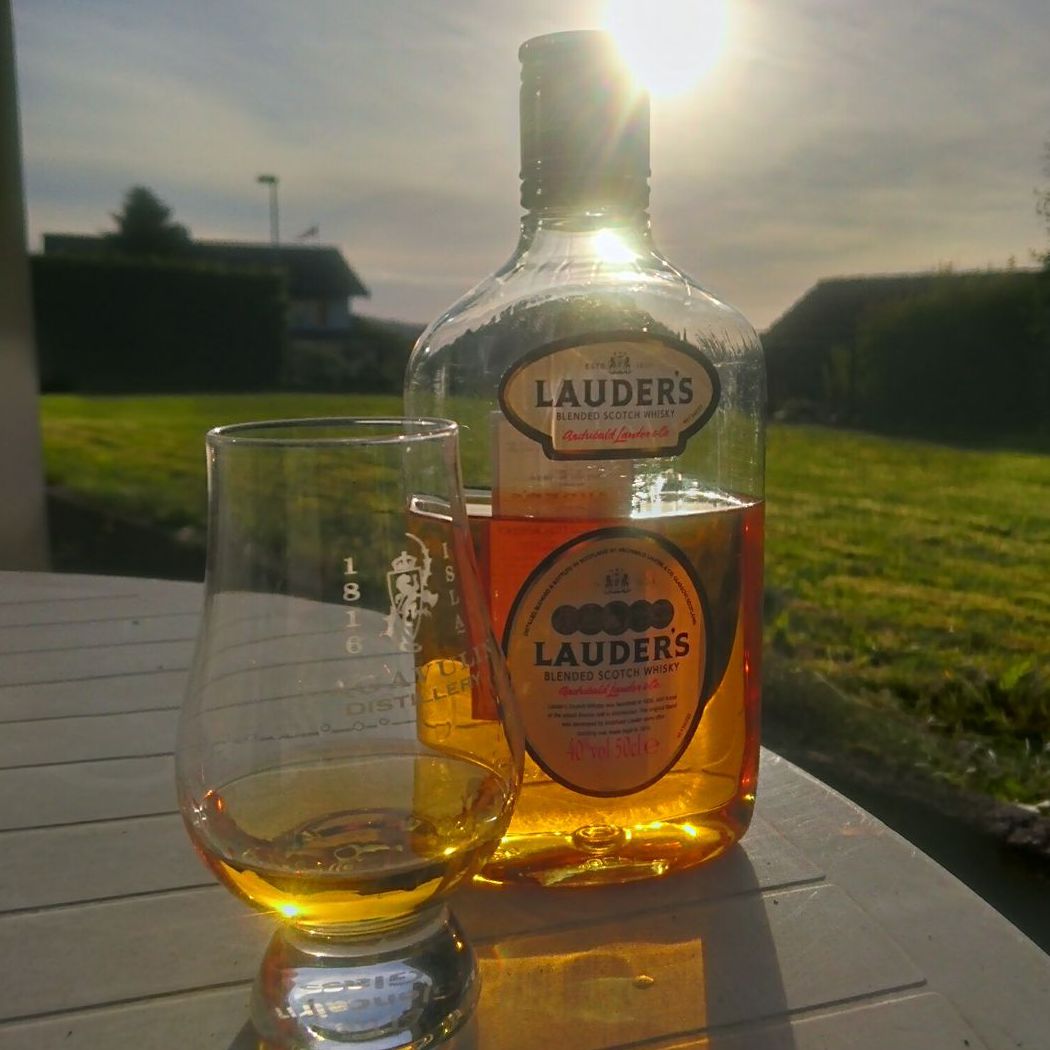 Lauder's Blended Scotch Whisky, NAS, 40 %
Lauder's Blended Scotch Whisky first appeared on the market in 1834, and has apparently not changed much in the 183 odd years since then. The very precise blend created by Archibald Lauder has always had a reputation for being light and drinkable. That is according to the marketing speak, anyway.
Thomas wrote a review of this whisky some three years ago. There is a name discrepancy, though, "finest" and "blended" seem to be used arbitrarily: Master of Malt has a picture of "finest" on their product page for "blended", and whiskyshop.com talk about "finest" on their product page for "blended". The bottles and labels seem identical, with only those words changed.
It is an inexpensive whisky with a good availability. In Norway the 1 litre version is sold at NOK 500 at Vinmonopolet, in Sweden the 70 cl is SEK 249 at Systembolaget, and in the UK the price seems to be around GBP 17-21 for the 70 cl.
Nose: A pleasant enough nose. It has some corn sweetness, vanilla, malt and caramel. There's also a hint of dentist's office in there, but not in an off-putting way.
Taste: Again the sweetness is there. It's floral and a bit fruity with some orange citrus, but the vanilla and corn is more powerful.
Finish: On the finish it goes more bitter, with some coffee and chocolate. There's a whiff of smoke, and the floral notes from the start turn more herbal.
Comments: This is a cheap and cheerful blended whisky. It is quite smooth and inoffensive, easy drinking is the word. Don't expect any great complexity to savor by the fireside with a good book. This is more suited for a day outside with the lads, the barbecue is just getting warmed up, some are drinking run of the mill lagers, and some are putting cola and ice in their whisky.
Score (73/100)
Sláinte! - Kjell Ove